is a company with its
own fleet of vehicles.
According to our fleet formation and renewal policy, all lorries:
comply with EURO V and EURO VI environmental standards
are equipped with an online tracking system and additional options for safe and comfortable driving and driver relaxation
Transport maintenance is carried out:
only at certified service stations of the same brands
strictly in accordance with the manufacturer's regulations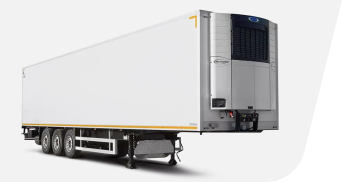 Our fleet includes isothermal semi-trailers, which are equipped with new generation refrigeration units. Temperature range is -25°C to +25°C with a double-deck loading system and load capacity up to 22 tons.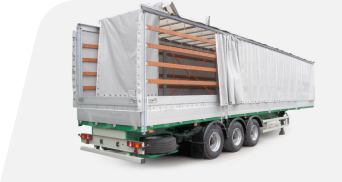 The RETERIS logistics' fleet is equipped with curtain-sided semi-trailers with a cargo space of 13.62 x 2.48 x 2.7 m, with a volume of 90-120 cubic meters and a load capacity of up to 24 tons with a sliding roof, that opens up the possibility of loading from three sides and from above.
All trailers are suitable for loading with a forklift.