is a company with a long history!
OUR MISSION – is to contribute to the development of the business of our customers, providing reliable and fast delivery of goods.
Realizing the importance of cargo delivery for your business and our role in this process, we are guided by our slogan:
To new horizons! Together





Our company started its activity in the field of transport logistics in 2006 with a focus on passenger transportation. We have passed with dignity the difficult periods accompanied by crises and frequent changes in legislation, which presented serious challenges for our development.
In 2009, we expanded our scope of activities to include the sale of auto parts. This step allowed us to gain valuable experience and knowledge, which we successfully apply now.
In 2016, we expanded our passenger operations, with a new, progressive approach: we revised our structure,implemented marketing strategies and innovative approaches based on our experience in the field of trade.
Since 2019, the courier service has become an additional area of ​​activity for us, which prompted us to expand the geography of logistics and enter the international level.
Over the years of work, we have formed a strong team that is able to solve the most complex tasks. In a short time, we became market leaders and in 2022 we decided to open an international freight forwarding company under the new brand "RETERIS logistics".
By providing you with high-quality cargo transportation services, we strive to make your business more profitable, to help you in rapid development and opening up new horizons.
Our company always values ​​its reputation, adhering to its values ​​and not changing them.
We are convinced that these values ​​are the basis for the success of any business.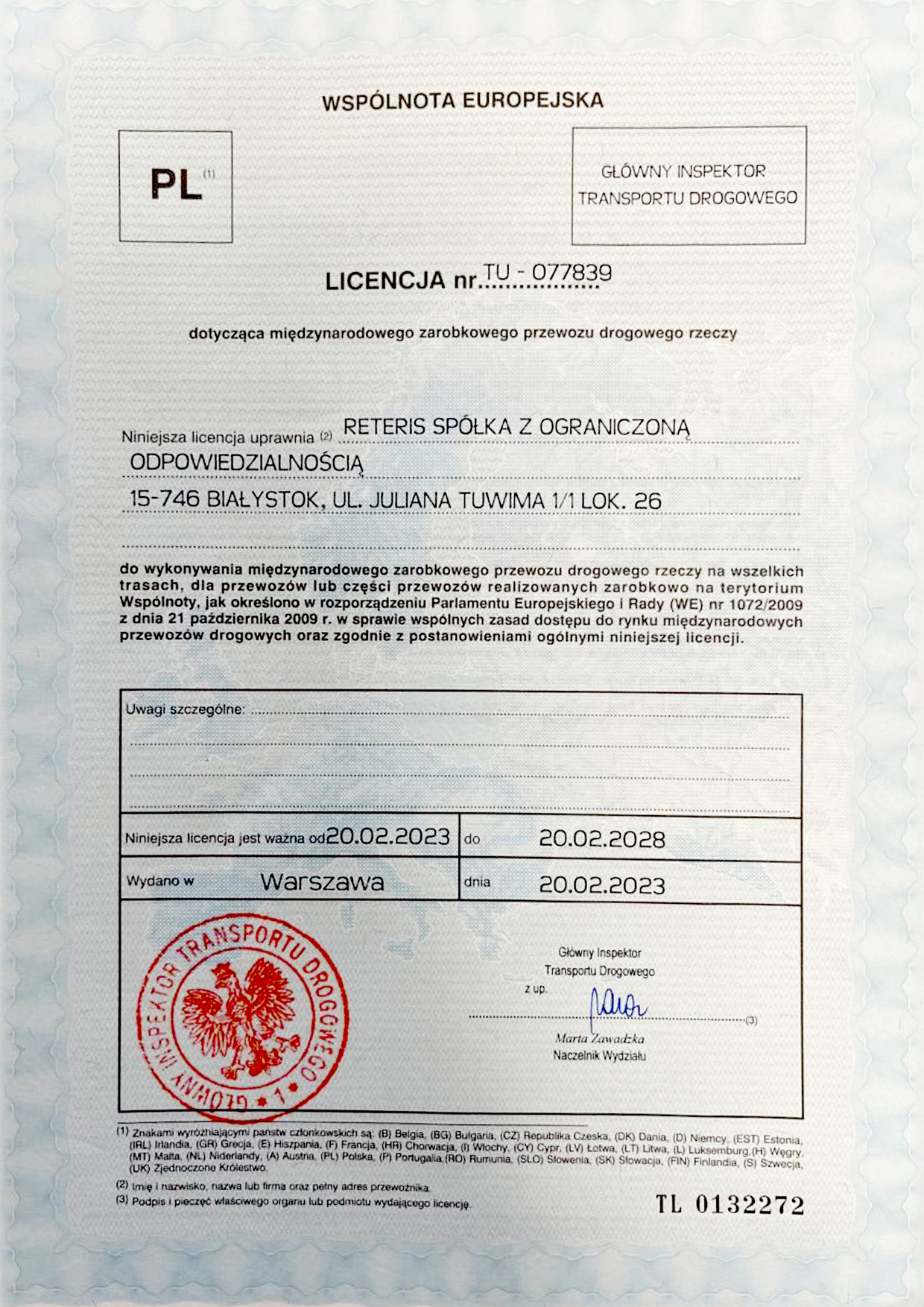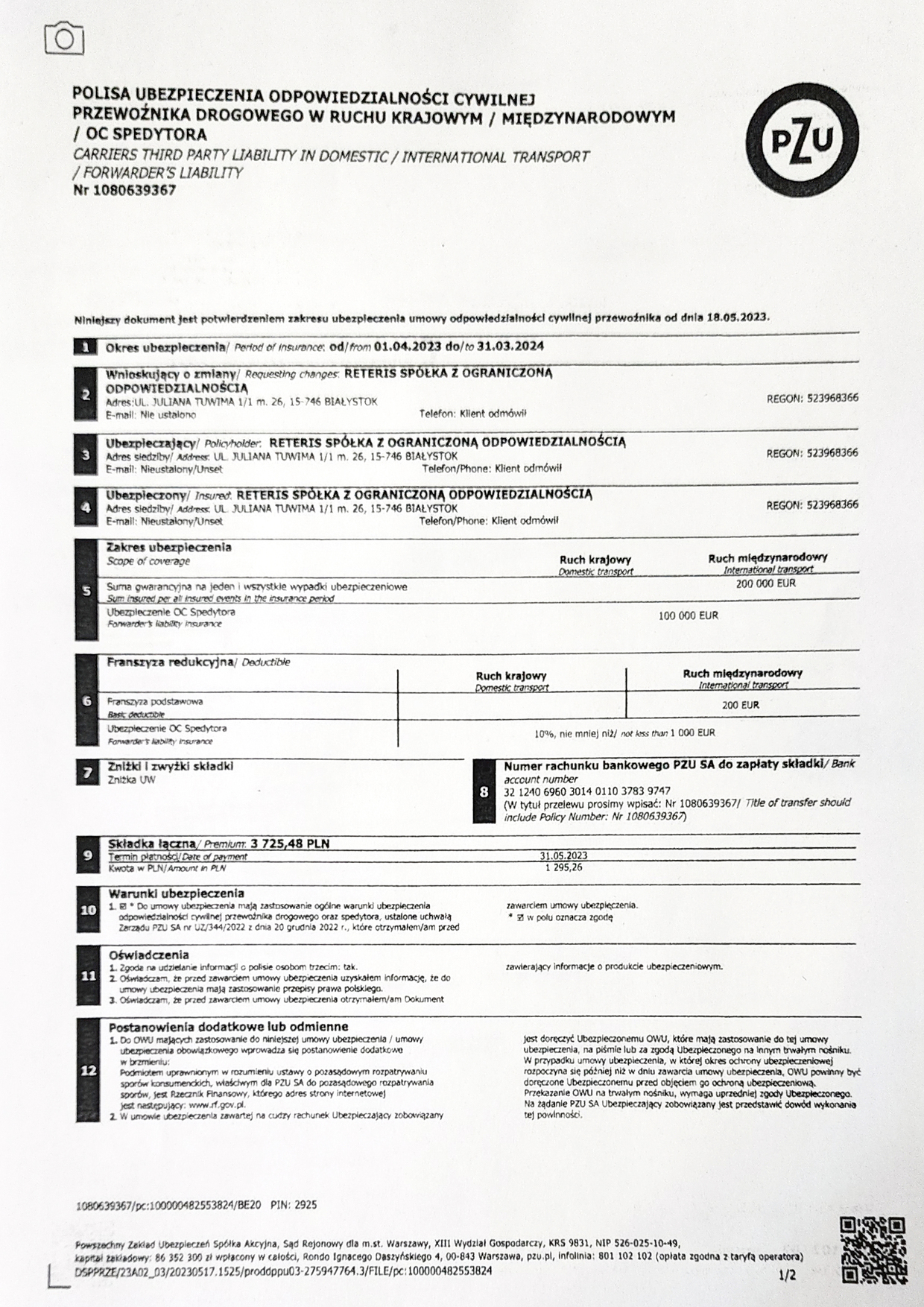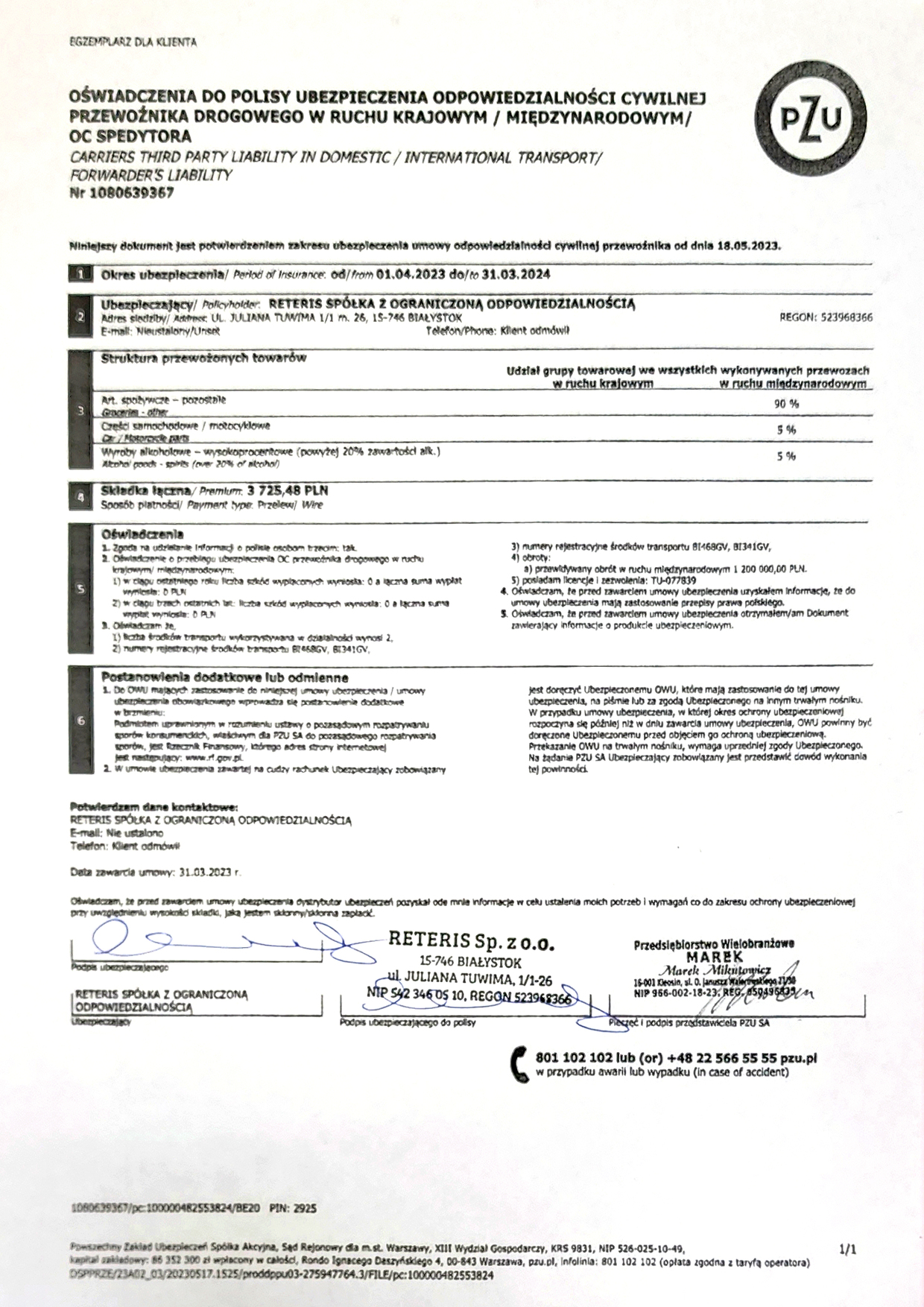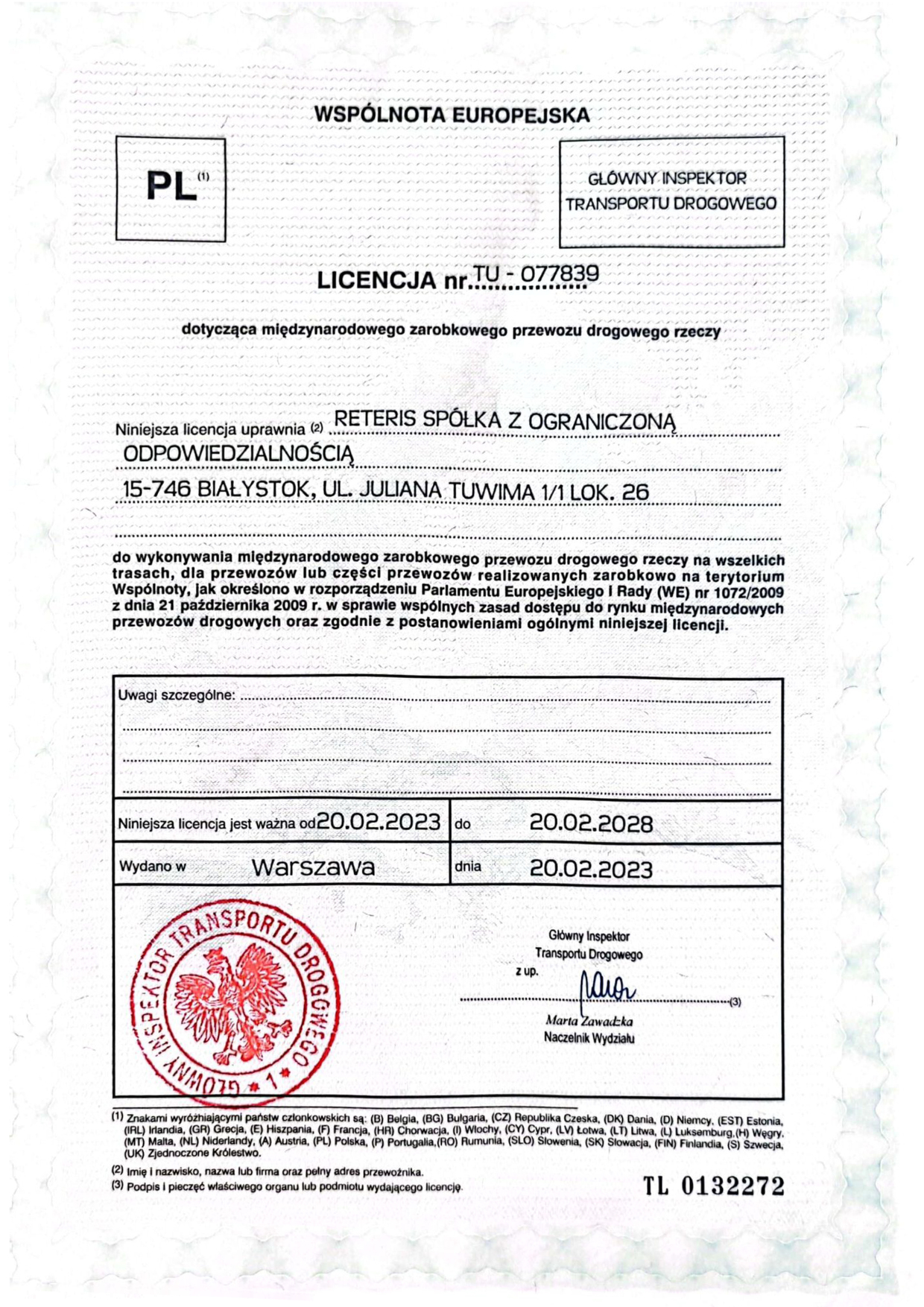 Juliana Tuwima st., No. 1/1, ap. 26, Bialystok, ZIP code 15-746, Poland
We will be happy to answer them!